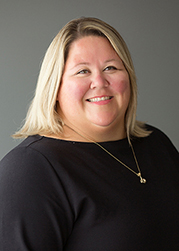 Michelle Lange
Department of Technology, Management and Budget
Director
langem3@michigan.gov
517-241-5547
Biographical Information
Born: 1977
Education: Bachelor of Arts degree in Political Science and a Juris Doctor from Michigan State University.
Employment/Military Record: Lange held the role of DTMB chief deputy director. Additionally, she served as the chief of staff to the DTMB director and as the department legislative liaison. Lange also served as a judge on the Michigan Tax Tribunal.
Political Activities: Lange worked for Gov. Whitmer under the chief operating officer and was deputy director of legislative affairs for Gov. Rick Snyder. Outside of her work in the executive branch, she spent 12 years as a staff member in the Michigan Senate.

Copyright 2023, Gongwer News Service, Inc. All rights reserved.