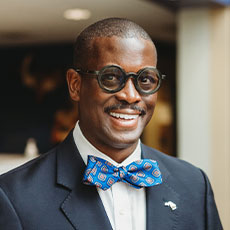 Quentin Messer
Department of Labor and Economic Opportunity
CEO, Michigan Economic Development Corporation
messerq@michigan.org
517-241-1400
Biographical Information
Education: Messer received a Bachelor of Arts from Princeton University, where he was a Princeton School of Public and International Affairs major and earned his Juris Doctorate and Master of Business Administration from Columbia University's Law and Business Schools, respectively.
Governmental Leadership (Elected or Appointed):

Other Offices: As the assistant secretary at Louisiana Economic Development, Messer was designated President of the Louisiana Economic Development Corporation, helping to provide financial assistance to small and medium size businesses in partnership with the private sector and federal agencies including the U.S. Small Business Administration.
Community Activities: He sits on the board of directors of the International Economic Development Council, where he serves on the board's Committee for Public Conduct and also is the incoming Co-Chair of the Racism in Economic Development Committee.

Copyright 2023, Gongwer News Service, Inc. All rights reserved.