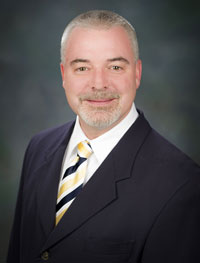 Barton Pickelman
Department of Labor and Economic Opportunity
Director, MIOSHA
mioshainfo@michigan.gov
517-284-7777
Biographical Information
Employment/Military Record: Mr. Pickelman is a Certified Industrial Hygienist (CIH) with close to 30 years of experience in occupational safety and health in both the private and public sectors.

Governmental Leadership (Elected or Appointed)
Department of Labor and Economic Opportunity (1/1/2019 - )
Other Offices: Mr. Pickelman began his MIOSHA career as a compliance officer and also served as Ergonomic Specialist, Safety and Health Manager, and MIOSHA Deputy Director.

Copyright 2023, Gongwer News Service, Inc. All rights reserved.