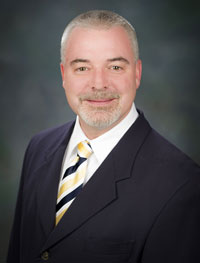 Barton Pickelman
Department of Labor and Economic Opportunity
Director, MIOSHA
mioshainfo@michigan.gov
517-284-7777
Biographical Information
Employment/Military Record: Mr. Pickelman is a Certified Industrial Hygienist (CIH) with close to 30 years of experience in occupational safety and health in both the private and public sectors.
Governmental Leadership (Elected or Appointed):

Other Offices: Mr. Pickelman began his MIOSHA career as a compliance officer and also served as Ergonomic Specialist, Safety and Health Manager, and MIOSHA Deputy Director.

Copyright 2023, Gongwer News Service, Inc. All rights reserved.